Beauty Idol - Rosalie Audoin from Dielle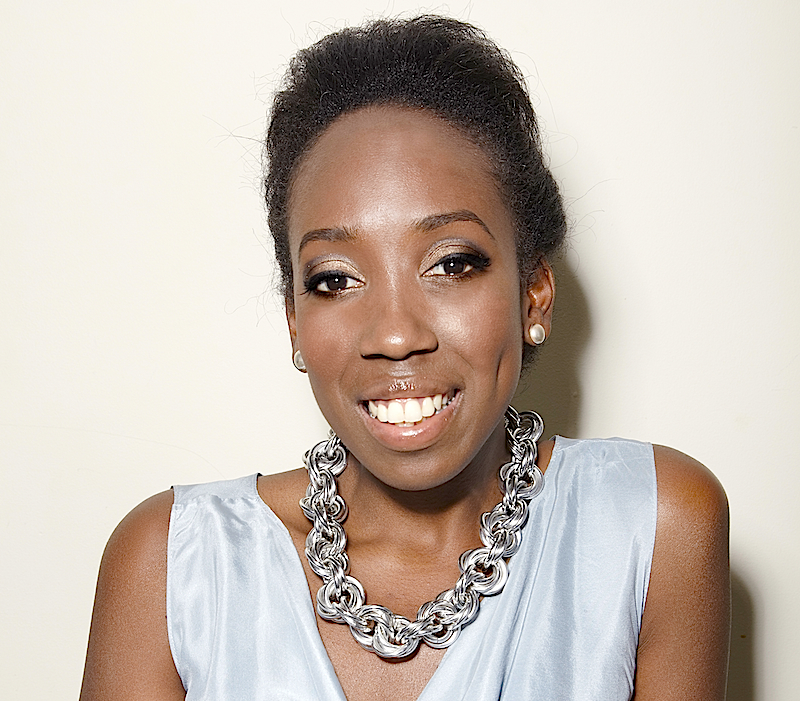 Rosalie Audoin is the founder of Dielle which is a premium quality and non-toxic nail polish brand. The concept behind the brand is to tell the story of an elegant women who expresses with no fear. Each colour in the range is carefully selected to complement and accessorise the modern woman's personal style. Rosalie took time out to tell us more about her brand. What made you decide to set up your own beauty business? I was crazy enough to believe that I could make a difference in this crazy world of beauty. I've always dreamed of being a business woman, in fact I demonstrated this when I was probably eight; there was a big mango tree in my parent's backyard in Puerto Rico and every summer the mangos would fall to the ground. I would pick them up, check for the good-looking ones and take them around to my neighbours in a little basket for 10 cents each. My mum even bought me some pretty bags to put them into. I used to dream of being a real business woman from a very young age. When I was able to do so, I wanted to create a brand that injected value into women through its brand message. I love nail polish, colour and the world of beauty so Dielle is the perfect fit for me.
What is the concept behind Dielle? Our brand message is simple: take a moment for yourself because you are valuable. As women we are busy, especially in the further stages of life when our days are full of commitments (career, children, relationship, staying healthy) and so many times we forget to commit to the most important character in our story – ourselves. Dielle wants to remind women that it's important to take a moment, and create space for yourself, when you paint your nails you can do so and its very uplifting. We value health, well being, having fun, making wise and healthy choices.
We have a small range of colours and every season we focus on having a palette of shades that matter for that specific season. We know that the Dielle Woman is busy and wants a selection of colours that she can trust and that she will actually use. We want you to sit down, relax and enjoy a moment of pampering herself because you are worth every second of it. The names of our colours are all about inspiring the woman who wears them: Unyielding Courage, Sweet Virtue and Metallic Dignity.
What sort of research did you do to find out the type of colours your customers want? I did (and still continually do) a lot of research around seasonal colours, I keep an eye on colour forecasts and I love making colour predictions myself. I also go to Cosmoprof in Bologna, Italy to get inspiration and meet my suppliers. There are a few usual suspects when it comes to nail colour that are best sellers no matter the season, like the classic red, the maroon, the neutral pink, the taupe so I make sure they are always in my palette. I love Pantone and it's a great source of inspiration to me too. I sought advice from people in the field, I also did all the normal market research for the industry but most importantly I did surveys for people in my immediate world that fit into my niche or market. I have a background in finance so that bit was quite easy for me.
How did you decide the look and feel of the brand? This was probably the easiest part for me. I like simplicity; Dielle's branding is quite simple and clean. I had a very clear vision of what I wanted to achieve.
What are the future plans for Dielle? I'm looking forward to this summer, we have lots of fun things in the agenda including pampering events, styling events and new colours. We are launching a line for girls, this is really exciting because we want to responsibly teach girls about beauty and value. We are also currently working on our F/W15 campaign, which is always super fun. I love how the brand is evolving and finding its perfect fit in the beauty market.
What are your favourite beauty products? I must admit I'm a bit of a product junkie and I like to try new things but I'm also quite loyal to the brands that I love. Here's a list of items I use. Creme de la Mer - in the winter, this is my favourite face cream, Nuxe Crème Prodigieuse, Nuxe Rose Exfoliating Face Wash, MAC Mineralize range, MAC Eye Shadows and Lipsticks - I have so many but I use Ruby Woo a lot, Chanel Coco Noir Perfume, Dielle Modern Goddess - I had to put this in there, it's my total favourite, Jo Malone E Lip Conditioner, Jason Relaxing Chamomile Body Wash, L'Occitane Shea Butter Ultra Rich Body Cream - best body cream ever, Aesop Resurrection Hand Wash, Joico Shampoo and Conditioner, Macadamia Natural Oil Deep Repair Masque - I use this only once a month, Mizani Moisture Stretch Curl Extending Cream - for when my hair is curly, Mizani Butter Rich Deep Nourishing Hairdress for when my hair is straight, Mizani H2O Intense Night Time Treatment and Neom Candles.
What advice do you have for anyone who wants to set up their own beauty business? There's so much I could say about this, and I'd love to discuss details with anyone who is seriously considering setting up their own beauty business. Just email me and I'd love to help: Rosalie@dielle.co.uk, but here are some thoughts:
It's hard work! Setting up the business is the easiest part, just like having a baby, you only realise after the baby is born that pregnancy and labour were actually the easy part! After the birth that's when the hard work begins, raising the baby, day in, day out, consistently doing the right things and making the right choices in order to see fruit. You have to be willing to work hard and be patient to see results. You will have to make sacrifices in the short term so that you can move the business forward (sacrifice: time, social life, sleep, money).
I would say, don't second guess yourself, I used to be an expert at doing that. But someone I respect gave me the best advice: criticisms isn't valid unless it comes from people who are in your shoes, doing what you are doing or people who are further along the journey because they've been there done that.
Lastly I'd say just do it! I know people who have been talking about setting up a business for 10 years. Just do it! Perfection is a myth, clarity is something you find along the journey but if you never start you will never find out. There's the obvious stuff like doing the due diligence and research etc. But again I'm happy to answer any questions on the topic via email.
You can follow Rosalie on Twitter.